Last update: June 2, 2023
THIS WEB SITE COMPILES INFORMATION FROM ACROSS THE INTERNET AND BOOKS ABOUT THE BEST (and worst) PLACES TO MOVE TO.
---
Jobs using English in Greece – Media Feed MSN
Article discusses types of work available for people with English language skills (mostly jobs around the large Greek tourism industry, but there are non-tourism jobs mentioned, too). Covers basic list of legal requirements for working and residency.
---
Retirement in the Philippines – US News
The Philippines offers several competitive retirement programs through its Philippine Retirement Authority. Most expat retirees opt for the Special Resident Retiree's Visa. You qualify if you're at least 50 years old and receive a pension worth at least $800 per month for an individual or $1,000 per month for a couple. In addition, you'll be required to deposit $10,000 into a Philippine bank. You can also qualify without a monthly pension by depositing $20,000 in a local bank. This amount can be put toward a long-term lease or the purchase of a condo or townhouse valued at more than $50,000.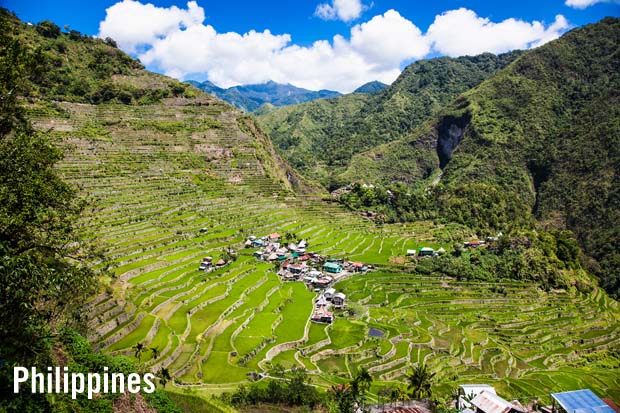 ---
Five countries where English is commonly spoken – The Street
---
Expats can be a way to understand China and Russia – UK Times
---
---
UK Expat explains significant cultural, political and even hygienic differences a visitor to Hong Kong should observe – Insider
---
Self Employed vs Digital Nomad – Forbes Magazine [English]
As the article at Forbes discusses, one of the major differences between the two categories is simply a matter of tax status reflected by the Visa type a person uses to reside in a country.
---
Expat real estate investment coming to Kuwait? – Construction Week
---
---
The intense pressure on Western expats in Russia and CHina, and the – Something
Russian authorities have demonstrated that no westerner is safe A recent event at the American Chamber of Commerce in Moscow addressed "key aspects of relocation in the current reality". The British Chamber of Commerce in Moscow has suspended key activities. A survey by the American Chamber of Commerce in China in March found 45 per cent of US companies considered China to be a top investment destination, down from 60 per cent a year ago. German companies active in China are also losing faith: in December, 51 per cent said they were planning to expand there, down from 71 per cent 12 months earlier. More than 1,000 firms have said they are reducing operations in Russia or leaving. Playbills at the two countries' foremost music stages reveal there are virtually no western artists left. Western business workers, journalists, teachers and students are planning their departures too.
---
Going to Europe? The easiest ten countries to get citizenship
Story at Yahoo Finance [Greek]
The discussion in the article explains the methodology, which is helpful for understanding how they weighted each country in their "top ten" list.
Places discussed: Germany, UK, Netherlands, France, Spain, Belgium, Ireland, Sweden, Malta and Portugal
---
With dollar value falling, expats in Mexico face rising expenses – Mexico News Daily
---
Saudi property market opening up for expats – Khaleej Times
---
---
Is Spain about to kill the Golden Visa program? – Inews UK
Golden Visa programs are residency-by-investment schemes offered by several countries to attract foreign investments and boost their economies. These programs grant investors and their families residency, and in some cases, a path to citizenship, in exchange for substantial investments in real estate, government bonds, or business ventures.
More about Golden Visa Programs
---
Expats and the coronation of King Charles III – Union Leader
---
Where to go if you have arthritis?
Arthritis is a common condition that affects the joints, causing pain, stiffness, and inflammation. While there is no cure for arthritis, certain environments and countries can be more suitable for people with the condition. Here are some factors to consider:
Warm, dry climates: People with arthritis often experience increased pain and stiffness in cold and damp environments. Therefore, warmer and drier climates may be more comfortable for them. Some of the best countries for warm, dry climates include Spain, Portugal, Italy, Greece, and parts of the United States, such as Arizona and California.

Accessible cities: Cities with good public transportation, accessible buildings, and amenities can be easier for people with arthritis to navigate. Cities such as Tokyo, Japan; Copenhagen, Denmark; and Vancouver, Canada are known for being very accessible.

Health care availability: It's essential for people with arthritis to have access to good health care. Countries with advanced medical systems and good access to health care such as Switzerland, Singapore, Japan, and Canada can be good options.

Low-pollution environments: Pollution can exacerbate arthritis symptoms, so choosing a country or environment with low levels of pollution is ideal. Countries like New Zealand, Sweden, and Iceland have some of the lowest pollution levels in the world.
Generally, arthritis sufferers look for areas with little humidity, constant temperatures and where the barometric pressure doesn't drop to low levels very often, or rarely. Climate alone doesn't change an arthritic condition, of course, so to really understand the amount of impact a location can have for comfort, it is best to try visiting a chosen place in different months of the year for at least a week to get a real experience and observe what changes occur for improvement, or no effect at all, with arthritis. Plenty of sunshine seems to also have a very positive impact, so Mediterranean areas, for example, have an obvious appeal.
---
Expat Destinations where English is spoken
In areas where tourism is a part of the economy, English is commonly spoken as part of the normal commercial activity of the place, such as: Portugal, Mexico, Panama, Greece and Italy. Also, these are countries where English is an official language:
United Kingdom
United States of America
Canada
Australia
New Zealand
Ireland
South Africa
India
Pakistan
Philippines
Singapore
Belize
---
Education abroad for children – Money Control
The article focuses on how residency-by-investment visas can provide educational opportunities for children while also creating the legal right of residency and ability to legally work within a country.
---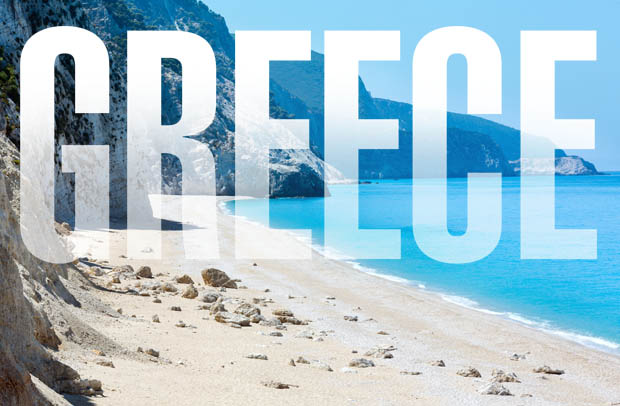 The soon doubling cost of Greece's Golden Visa program from €250K to €500K
Story at Powergame [In Greek – read in English at Google Translate]
In a related survey published yesterday by the British company Astons , it points out that the interest in the Greek real estate market, as expressed through online searches, saw an increase of 75.2% during the last month alone."
---
Retiring overseas from America
Story at US News and World Report
"Reinventing" your life in another land is the theme of this article which looks at locations within Panama, Portugal, Colombia, Cyprus, Belize, Spain, Mexico, France, Indonesia, Vietnam.
---
Expats hiring security firms to escape from instability in Sudan – IB Times
---
The friendliest locations for expats?
Story at MSN - Female Professional
Article focuses on quality of life, healthcare, hobbies, and the generalized goal of reduced stress.
Article talks about Singapore, Portugal, Switzerland, Canada, Taiwan, Germany, New Zealand, Australia, Spain and Costa Rica.
---
Life expectancy (years):

Hong Kong 🇭🇰: 85
Macao 🇲🇴: 85
Japan 🇯🇵: 85
Singapore 🇸🇬: 84
South Korea 🇰🇷: 83
Norway 🇳🇴: 83
Australia 🇦🇺: 83
Switzerland 🇨🇭: 83
Iceland 🇮🇸: 83
Sweden 🇸🇪: 82
Italy 🇮🇹: 82
Finland 🇫🇮: 82
Canada 🇨🇦: 82
Denmark 🇩🇰: 82
Germany 🇩🇪: 81
UK 🇬🇧: 81
China 🇨🇳: 78…

— World of Statistics (@stats_feed) April 24, 2023
---
Rising rents pushes some Singapore Expats to exit – MSN Al Jazeera
USA Expats: taxation without representation
Story at Wall Street Journal
The U.S. is the only developed country to tax nonresident citizens, who have to pay where they live as well.
---
Best place for UK expats? The Middle East – UK Express
Article lists "top ten" locations, and Bahrain leads the list. List also includes places like Estonia, Canada, etc.
---
How many UK expats are there?
An estimated 4.9 to 5.5 million British expatriates live abroad. Popular destinations for British expats include Australia, Spain, the United States, Canada, and France. The reasons for British citizens moving abroad can vary greatly, from employment and educational opportunities to retirement and lifestyle changes.
---
Pressure on expats in Dubai from housing cost rise – Bloomberg
---
Where expats go in Southern Europe - Faro, Portugal
Story at Media Feed MSN
The article/slide show talks of the weather ("June to August, temperatures in Faro typically range from 25°C to 30°C – 77°F to 86°F, with occasional heat waves pushing temperatures higher") and what housing costs ($700 per month average on rent, about $500K to purchase a 2,000 square foot home)
Real estate in Faro is also generally more affordable than in the bigger cities, depending on the location and type of property. For instance, Faro is 15-20% more affordable to live in than Albufeira and 25% cheaper than Lagos. On the other hand, real estate in Faro is 7-10% more expensive than Portimão.
---
Expat exit from Shanghai continues – Bloomberg
---
% of people in #Europe that rates the quality of life in their region as good.

Full article: https://t.co/EzqYGD0b9N#maps #GIS #dataviz #GeoSpatial #Spatial pic.twitter.com/JOat9zGnpG

— Landgeist Maps (@landgeist) February 11, 2023
---
American expats going online to file their taxes – IB Times
---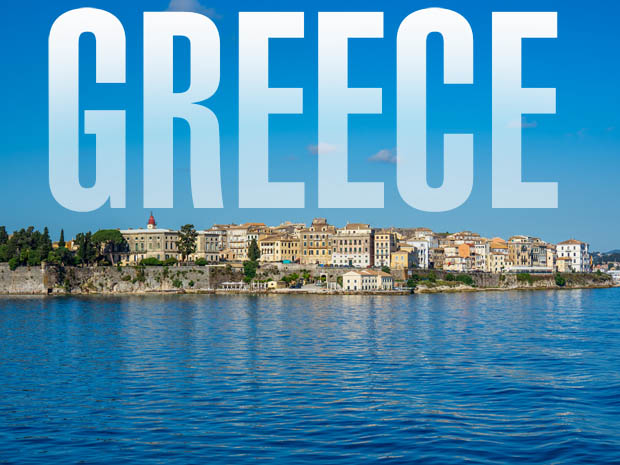 Greece's Golden Visa increase cost to €500K has been moved to a later date
Story at Powergame [in Greek – Google Translate Version]
An increase of cost for the Greek "Golden Visa" from €250K to €500K - but only for certain high, in demand locations such as central Athens and Mykonos, etc., has been postponed. Other areas outside of those high-demand zones will remain €250K for a 5-year residency plan.
---
The ending of some Golden Visa programs – MSN News
Discussed are the changing policies of Portugal, Ireland, Greece, Kenya, Uganda and Indian Ocean island of Mauritius
---
UAE "Golden Visa" program continues – Arabian Business
---
Video: American expat into Philippines and "finding a wife" – Dailymotion
---
Seniors abroad: expat retirement to "popular destinations" – Forbes
Short article discusses these locations: Thailand, Panama, Ecuador, Costa Rica, Mexico
---
Australian culture "tough and rough" says expat – Yahoo News
"So far from the best": Australia like"'living in the 1970s"
Grumpy expat profiles of Australia are a staple of English language news because Australia draws so many people from around the world each year, and there is a ready readership wanting to hear about the funny, or awful, experiences of expats diving into the intricacies of the culture down under, a place also called "The Lucky Country," a term coined by the writer Donald Horne in the 1960s to describe Australia's relative prosperity and high quality of life.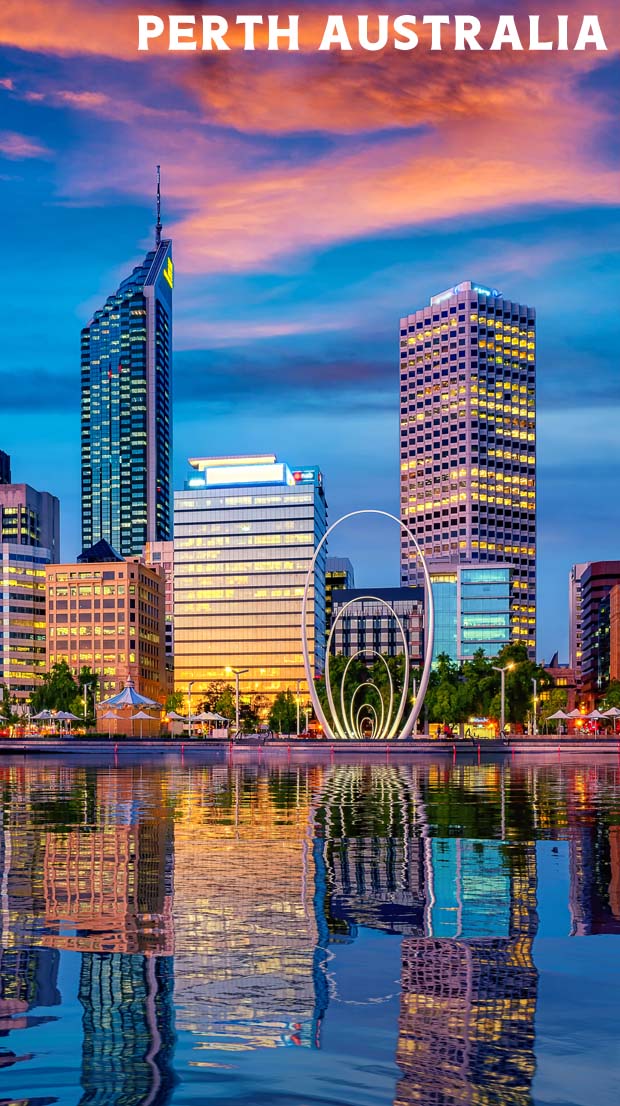 About Australia and expats:
According to June 2021 data from the Australian Bureau of Statistics (ABS), Australia's net overseas migration was estimated to be 82,800 people. This means that the number of people who moved to Australia from other countries (including those on temporary visas, such as students and workers) was higher than the number of people who left Australia to live in other countries.
The COVID-19 pandemic had a significant impact on migration to and from Australia, with border restrictions and reduced international travel, so these figures are not a prime example of the magnetic draw Australia has on people wanting to change addresses to "down under."
---

---
AMAZON: The Expert Expat: Your Guide to Successful Relocation Abroad
---
Computer and connectivity problems? Try Web Support Info for help