THIS WEB SITE COMPILES INFORMATION FROM ACROSS THE INTERNET AND BOOKS ABOUT THE BEST (and worst) PLACES TO MOVE TO.
---
Top Passport? Japanese
Jan 2019: Visa-free travel to 190 countries, the Japan passport is ranked number one in power to cross borders, with S. Korea and Singapore next. UK and USA a little further down the list - rankings at MSN News.
---
Gallup: Most Americans ever want to exit USA
Jan 2019: Top destination isn't far, with many citing Canada as their choice of destination. Gallup attributes the numbers to political issues with Pres. Trump, and refers back to similar numbers (though lower) that manifested under Pres. Obama and Pres. Bush.
---
---
Taxes in 2019 for expats
Jan 2019: The Global Times has a guide for tax issues and challenges for expats.
---
Going to Russia
Jan 2019: Expat experiences examined at Russia Beyond
---
Residency and passports - 23 countries
Jan 2019: Informative story at UK Standard which lists 23 countries and their requirements for obtaining a second passport/legal residency. The list shows the highest at £2 million (the UK) and the lowest at $15,253 (Thailand) with the other countries listed at graduated steps according to their fees.
---
Forbes: inexpensive places to live in for 2019
Jan 2019: Survey with the premise of living cheaply (total cost estimates by the month are given for a variety of locations, often the numbers are between $1,700 - $2,500). Emphasis either for retirement or for less stressful working - Forbes Magazine
---
Best "low wages" - Australia high; Greece low
Dec 2018: Story at European Sting on minimum wages around the globe.
---
Turkey gets lauded for safety for retirees
Dec 2018: Story at Emigrate UK on the plus side of Turkey as a destination, with places that are English-language savvy detailed a bit, with emphasis on beach areas and cultural atmosphere.
---
---
Tax Havens (as listed by the EU)
Nov 2018: In 2017 a "black list" was created of 17 countries that were deemed uncooperative in working with the EU regarding tax evasion, among other financial matters. That list now consists of only 5 countries (Samoa, Trinidad and Tobago, American Samoa, Guam and the American Virgin Islands), though some other nations were moved to a "grey list" for lacking transparency. More on this at Reuters.
---
Singapore listed as "best for expats" again
October 2018: New survey from HSBC (survey here) listing the top thirty-one locations for expat success. Brazil is #31, and Singapore is (again) number one. United States comes in at #23. An analyzes of the results at Forbes discusses how the USA was ranked higher for earning power, but lower for the "long hours." South America and Africa placed poorly, and this is also mentioned in the Forbes piece.
---
Retiring to Greece
Oct 2018: Generally informative article which hits all the main points, especially what it takes to stay legally in Greece (i.e., a permanent visa). Has cost of living figures (significantly lower than USA or Britain for example) and other bits of information - Story at Smart Asset
That story from Smart Asset hints at the one of the main hurdles of staying on permanently in Greece, which is the bureaucracy. For an older article which covers this in more detail (and describes some of the pain that can be incurred from having to make every form perfect, and then some, see this 2007 article at livingingreece.GR)
---
Spain and Brexit
Nov 2018: Bookings for holiday travel out of Britain into 2019 is down due to fears about what happens after Brexit - story at BBC.
This UK Mirror article describes general tourism was off for 2018, and expats were leaving out of BREXIT fears, too.
---
Expat terminations
August 2018
Expat Coach Katia Vlachos Provides Detailed Roadmap for Expat success - Broadway World
There are currently over 57 million expatriates worldwide and research shows that international assignee levels are expected to rise a further 50% by 2020. However, between 4 and 10% of expatriate assignments get terminated early. Such an alarmingly high failure rate begs the question: Why?
---
Denmark
August 2018
Living in an Expat World: What is Danish summer?
The three topics: temperatures, cycling and ice-cream.
---
Saudi Arabia
August 2018
More Than 1.6 Million Expat Violators Caught in Saudi Arabia - albawaba.com
"The Nation-Free of Violators campaign announced on Saturday that it has netted as many as 1,625,018 expatriate violators of the systems of residency, work and border security."
---
Bahrain
August 2018
Expat suicides toll rises to 23 - gdnonline
"...another expatriate employee took his life yesterday taking the toll of reported suicides among foreign workers in Bahrain to 23 this year."
A perusal of Bing or Google news over the last few years shows many news stories about expat suicide rates in Kuwait, UAE, and other countries. Family and money problems seems to lead the suspected causes.
---

---
---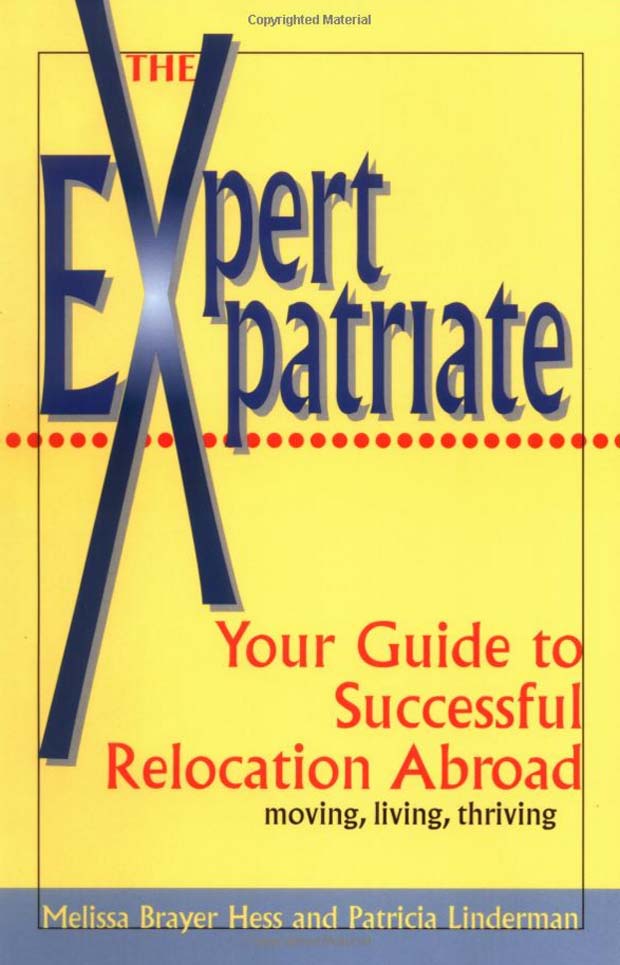 The Expert Expat: Your Guide to Successful Relocation Abroad - Amazon.com
---