WHERE TO FLEE
Last update: November 10, 2020
THIS WEB SITE COMPILES INFORMATION FROM ACROSS THE INTERNET AND BOOKS ABOUT THE BEST (and worst) PLACES TO MOVE TO.
---
Best places in Europe for American expats 2021
"The 20 finalists were chosen from a first selection of 120 destinations."
Story at Forbes Magazine
---
Locked down in Paris
An expat talks about "reconfinement" - Story at Vogue
It's a strange and ongoing reality. Been there, done that. Or, more accurately, not going there, not doing that. Reconfinement is like the movie sequel that didn't need to get made; and already, people are wondering whether these next few weeks aren't actually the means to an end, but the confirmation of a periodic, nationwide new routine. If other countries across Europe are also imposing strict measures to battle this second wave, confinement in France is among the most extreme. Once again, there is a permission form we must fill out in order to go out, and it stipulates the same limits on duration and distance for exercise."
---
Philippines stops retirement VISA program
Suspended temporarily due to huge jump in applicants from China - story at MSN News
For more about expat Philippines, see our page on The Philippines.
---
USA stops American citizen and visa services in Turkey
Fears over kidnapping and terror plots
Story at CBS News
---
The problem of Expat depression
Living abroad has its rigors - story at Daily Sabah
---
Scandinavia dominates polling for expat "environment and sustainability ranking"
September 30, 2020 - Information gathered by InterNations.
"Finland, Sweden, Norway fill the top three places in the environment & sustainability ranking, with Denmark placing 6th. The U.K. placed 28th while the U.S. placed 30th. InterNations asked over 15,000 expats representing 173 nationalities and living in 181 countries to rate 65 different aspects of life abroad."
Arrticle at Forbes Magazine
---
The retraction of expat community in Singapore due to the pandemic
The worldwide pandemic has forced major changes in many places, and Singapore, a longtime magnet for expat living, has created impediments to hiring outside of the country.
...In the first 5 months of this year alone, 60,000 foreigners lost their jobs in Singapore. Foreign employment fell by 5.7% in the first half of 2020, compared to 2.7% in the local workforce. And for the first time since 2003, Singapore has seen a shrink in the population...
"Why It Sucks to Be An Expat In Singapore Now" by Edoardo Liotta - article at MSN News
---
Japan re-opening doors
"Labor-starved Japan welcomes return of foreign workers. Tokyo will open borders to non-tourists next week"
Article at NHK News Japan
---
Completion of Brexit means major changes for Expat community
With the coming end of the Brexit transition period on December 31, changes are impacting financial systems where expat Brits live.
Article at Yahoo News
Related article at UK Telegraph – "Banks must give customers 'fair warning' before closing expat accounts, MPs warn"
---
---
Voting and the estimated nine million Americans living outside of the USA
In Hong Kong, home to about 85,000 Americans, postal workers said in August that standard mail to the United States would take two to three months to arrive. For voters registering to vote in New York state, where even if you register by email you still must sign and mail in your paperwork, standard mail is now out of the question to make the Oct. 9 deadline by which voting forms need to have been sent.
Story at Yahoo News
September 12, 2020
---
Kiwi expats go home
The "brain-drain-gain" benefits New Zealand - story at BBC News
---
Expat in the South of France
About the writer James Baldwin and a profile of him from Architectural Digest. Story at MSN News
---
Expats stuck outside of Kuwait
Unable to enter due to expired residency permits - story at Zawya News
---
Why expats are going home
Article at Forbes Magazine discusses how the numbers of expat workers are decreasing and the opportunities also. (In a somewhat similar vein is this piece at Skift which talks about the ending of the old "expat archetypes" due to present conditions).
---
---
Top ten countries that imprison the most foreigners
Story at Protothema
---
Expat in Oman story of airline kindness that brought together dog-owners on repatriation flight
Story at MSN News
---
Expat: Why I miss Dubai
Story at MSN News
---
Southern Spain and the drug wars (and expat safety)
Story at Emigrate UK on the endless drug-running and turf wars on the Mediterranean coastline.
---
Expats returning to New Zealand face self-financing 14 days of mandatory isolation
Story at MSN News
---
British expats biking 9,000 KM through 20 countries to raise consciousness of Alzheimer
Story at Olive Press
---
The 7% tax for foreign pensioners who move to Greece
Program to build the retirement community of expats in Greece - Story at UK Guardian [English]
---
Western Crete
Greece has gone through a difficult decade of austerity and contraction, but the last several years has seen the country improving rapidly, with a new administration (under PM Mitsotakis) steadily implementing a series of reforms to streamline business and governmental work, for example a great deal of bureaucracy has finally moved online allowing citizens (and expats) to file necessary documents and payments online.
Though the pandemic has slowed the momentum of reform, the plans to auction apartments and homes that were gathered up into bad-debt packages at banks is also going forward. Besides that, home sales in general are moving along (a source for Greek real estate is at https://homegreekhome.com)
"Why expats love Western Crete" - Story at Right Move
---
Low-cost tax residencies in the UAE
Article promoting UAE for expat residences and retirement. Story at Gulf News
---
Travel restrictions and warnings from US State Department
See info at US State Department
---
Expat in Greece describes difficulties during pandemic
Story at independent
---
Expat in Wuhan
...After 76 days, Nseke and the other residents of Wuhan are finally able to leave the city. Nseke spoke to NPR's Mary Louise Kelly about what it felt like to set foot outside his apartment for the first time in nearly three months.
April 8, 2020
Story at NPR
---
Coronavirus warnings from CDC and USA State Department
About travel to China
About travel to South Korea
More about this at National Insider
Travel industry impacted MSN News and at Wall Street Journal
---
Travel limitations and warnings in place for countries due to coronavirus
---
Expats in Hong Kong exiting
Story at Live Mint
---
Expat couple on Crete
A young couple from South UK moves to Crete and builds a rural lifestyle.
Story at Greek Reporter
---
South Africa / Australia exchange program
Story at MSN News
---
Dual nationality effort for Dutch in UK
In the wake of Brexit, effort to create law to make it possible for Dutch nationals living in Britain to apply for dual nationality without giving up their Dutch passports.
Story at Dutch News
---
Expat families exiting from Hong Kong
Hong Kong traditionally ranks in the top ten (if not number #1) in appreciation by expats for this Chinese city, but the coronavirus has had a major and significant impact.
Story at MSN News
---
Crete develops expat offerings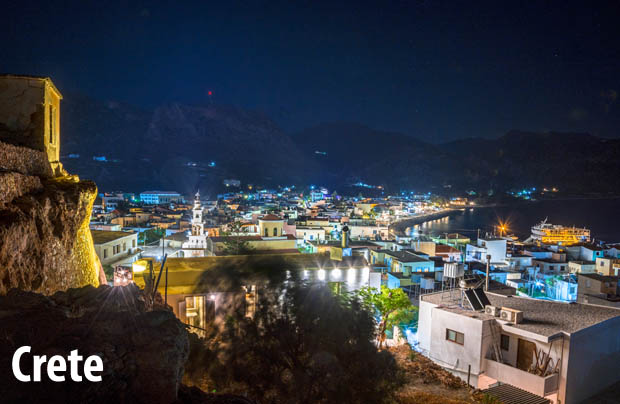 Recently Greece began planning for construction of the second largest airport in the country on Crete. The investment is to benefit international tourism, which is a role Crete plays in a very important sector of Greek economic life, but the new airport will also bolster the business environment. Crete is a large island surrounded by the Mediterranean but also linked by air to every major city around both the European and African coasts.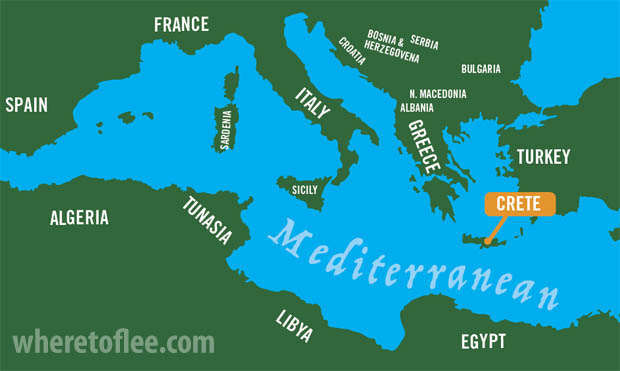 Story at UK Times
And more about the new airport (which will replace Nikos Kazantzakis airport at Heraklion). Story at Greek City Times [English]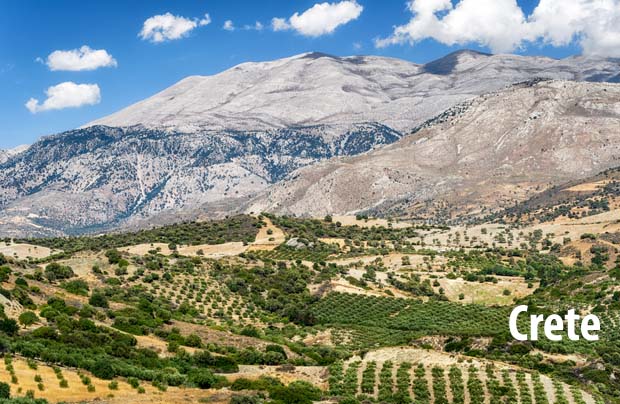 ---

---
AMAZON: The Expert Expat: Your Guide to Successful Relocation Abroad
---