Last update: November 7, 2023
THIS WEB SITE COMPILES INFORMATION FROM ACROSS THE INTERNET AND BOOKS ABOUT THE BEST (and worst) PLACES TO MOVE TO.
---
Where in Greece people live the longest
Story at Greek Reporter [English]
---
What are "Golden Visas" ? – Yahoo Finance
Article discusses how there are pressures in Europe to end Golden Visa programs, but that the demand continues to rise, and focuses on the demand coming out of the United States for the program.
Also, ten different countries are surveyed in the article: Saudi Arabia, Indonesia, Spain, UAE, Taiwan – the article then links to "Insider Monkey" with five more countries discussed: Cyprus, Greece, Italy, Portugal, Malta
Since Golden Visa programs are primarily investment schemes, the article discusses the amounts of money required to access the program, ranging from $2.5 million in Indonesia to $140,000 in Malta.
---
What cities of Europe are the cheapest for expats to buy homes? – MSN Business Insider
The brief survey of homes goes from an example property of $97,942.75 in Bitola, North Macedonia to $178,070.28 in Oradea, Romania.
---
Comparing the benefits of a Golden Visa vs the DIgital Nomad Visa – Forbes
---
---
How polls of Expats rank places to move to in Europe – Forbes
---
Expat in Mexico since 2006: what's changed and what hasn't – Mexico News Daily
The article is about coastal living in Mexico and, as the article puts it, the constantly growing tourism and development of "big box" store chains, and how this brings about conflicting feelings about how Mexico is developing away from a "simpler" time in the past.
---
Straight forward Expat dos and don'ts for Lima, Peru – SMH Online
---
Retiring to the USA West Coast: thirty "top" locastions
Story at MSN Stacker
---
Expat moves and bringing pets overseas – Forbes
---
The "new" Golden Visa changes in Greece from €250,000 to €500,000
Story at Forbes 
Thousands applied for golden visas — particularly Americans and Chinese investors — by buying property in Greece before the increase, which was one of the government's reasons to delay the measure until now.
---
American expat: shocked by UK Culture – MSN New York Post
"Things that are socially acceptable in England that would confuse Americans"
---
Expat realtor in Singapore: rent costs are dropping
Story at Asia One
---
---
Despite efforts to shut down "Golden Visas" in Europe, demand continues in Greece, Portugal, Spain
Story at BizNews
---
Expat in Portugal: the significant difference of work/life balance here versus the USA – MSN Business Insider
When I lived in the US, most of my coworkers didn't even take lunch, or if we did, we'd take a working lunch. Back home, the mindset is that if you receive an email, you should reply right away. It's very different here, and while that's mostly positive, it can take longer when you're trying to get something done. In Lisbon, everyone goes outside to the park after work, which is also very different.
---
The trouble about retiring into Australia: lack of affordable housing
Story at UK Express
InterNations conducted a new study asking expats around the world about livability and costs in their new homes, and "nearly half" surveyed found the cost of living in Australia was too high, and a third of respondents said that disposable income was not adequate to live on in a comfortable way.
---
---
Exat guide for London's St John's Wood – Sydney Morning Herald
---
Japan quite expensive for expats – CNBC
Compensation for expats in Japan is the highest in Asia... but Japan is also one of the two most expensive places for expats.
---
Best healthcare in the top 15 countries of Europe
Story at Yahoo Finance
---
Top places millionaires are moving to
Story at Daily News MSN
The top destination is Australia... but the USA is in the top five, also.
---
The Visa categories for retirement to Thailand
Story at Pattaya Mail
---
Going to Italy to cure depression and find a better life: the fiction and the reality
Story at MSN Well+Good
Italy has been idealized for decades. Was Audrey Hepburn eating gelato in Roman Holiday the first time we saw how this magical Italian ice cream could free us from the troubles of everyday life? After Eat, Pray, Love, how many women dreamed of feeding their spirit with Italian language, culture, and, of course, pizza?
....But after six months, maybe a year, I settled back into my baseline self, where depression and anxiety were waiting at the table, saying, "Did you think you could forget about us?"
On top of the language barrier and culture shock, other common feelings for expats are isolation and loneliness, but what I found most difficult is the shame that those feelings brought on..."
The article isn't about failure and exiting Italy, instead it narrates how the author worked through various issues and cultivated a fuller life there.
---
Expat pay in Singapore rises: drops in Hong Kong
Story at Bloomberg
---
Portugal and the struggle in Europe over the Golden Visa programs
Story at EuroWeekly News
The EC European Commission has serious security concerns over the Golden Visa programs being abused by organized crime and tax evaders. Portugal is moving toward either a program termination or a system with heightened screening processes.
---
It is a "clean" place, but unfriendly - the problems of going to Norway to retire – UK Express
The Nordic country scored particularly badly on social life, culinary variety and affordability. Almost 40 percent of expats said they didn't feel at home in Norway...
---
Expat Banking in Europe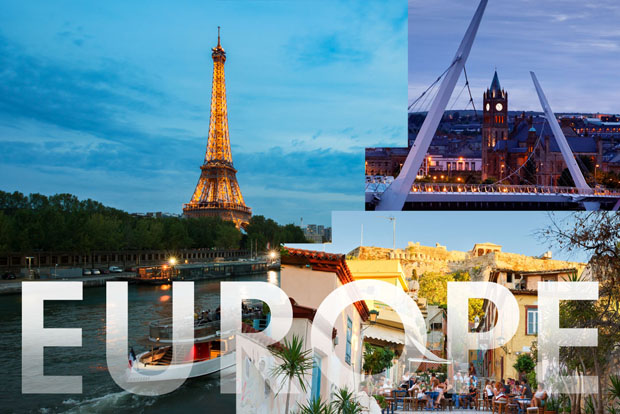 Story about Expat Banking in Europe - Tips and a list of the top fifty banks
---
12 "cheapest" places to retire with only English language skills – Yahoo Finance
The first spot on this Yahoo list is Belize with an average monthly cost: $1,000 – "Belize is one of the best places to retire for those who speak only English, because it's the official language of the country. The cost of living is just $1,000 per month, making it much less expensive than anywhere in the U.S...".
They also provide a synopsis for: Malaysia, Cyprus, Panama, Mexico, Spain, Portugal, St. Lucia island, Thailand, Jamaica, Vietnam, and the island of Malta island.
---
Kuwait deports 700 Filipinos
Story at utilities-me
---
Mexico costs getting too high? – Mexico News Daily
Article examines the benefits of the rising strength of the Peso, but also the problem it causes economically, and the impact it has on international travel, tourism and expats coming to stay in the country.
---
Raising "third culture" kids
Story at Insider MSN
I'm a US citizen living in Singapore with my wife and two boys. I was previously a high school teacher, working with a lot of third culture kids. When we realized our boys would be raised as third culture kids, I wanted to make sure we were intentional about giving them the tools they need to avoid common problems these kids face — especially when it comes to identity.
The article defines "third culture kids" as children growing up in a locale in which the main culture is not the father's or mother's.
---
Malta: jewel of the Mediterranean and – UK Express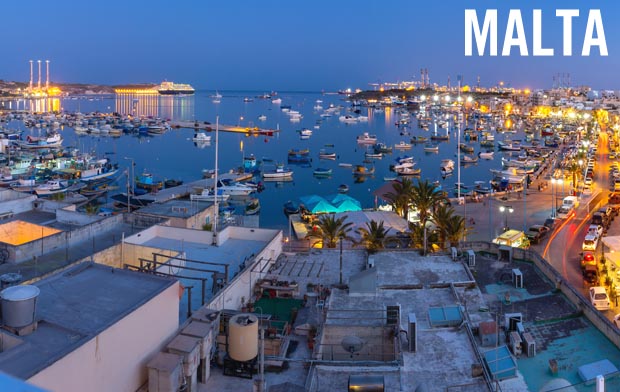 Article on a recent study of retirement benefits in the Mediterranean and how Malta ranked so highly.
---
How to eat out in Türkiye – Daily Sabah
I know this may sound strange because a menu is one of those basic necessities one would think a restaurant should have, but trust me, there are many restaurants in Türkiye that don't operate that way. First of all, many dishes are seasonal, such as the varied mezes on display in many a glass-paned refrigerator or brought to tables on huge platters as well as fish, which honestly depends on what the catch of the day happened to be.
---
Understanding your tax obligations as a U.S. citizen who is living abroad. – Yahoo
---

---
AMAZON: The Expert Expat: Your Guide to Successful Relocation Abroad
---
Computer and connectivity problems? Try Web Support Info for help