About moving and living in Greece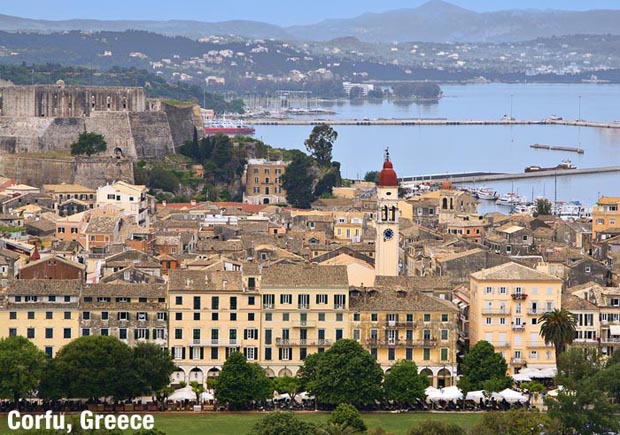 Also see our 2023 Cost of Living comparison between Greece and the United States
A country surrounded mostly by the waters of the Mediterranean, heavily visited by tourists from around the world, and famous for its history and food, Greece has ranked highly in expat focus in recent years. There are several reasons for this:
1. Relatively lower cost of living in areas like food and housing (more so away from the capitol Athens).
2. Significant debt issues and governmental malfunction in the past has been dramatically improved upon, particularly in the post-pandemic environment in which so many governmental functions have been moved online in a major modernization effort.
3. A large part of the population is able to use English due to the major investment of Greece into tourism.
VISA Page at the Greek Government Website (in Greek. Use Google Translate to convert to another language.)
---
---
Greece Media Sources
Click on Links
Athens Survival Guide (English)
---
Written exam requirement for foreign nationals to apply for citizenship in Greece
May 18, 2021
The article describes how candidates are examined for their knowledge of the Greek language using tests emphasizing comprehension of text and writing. Questions include the history of political institutions, geography, culture with more precise questions such as what is the sea where the Aliakmonas River* ends.
Other questions include the names of actors in popular Greek movies from past decades, the name of football clubs, music groups and singers, including those popular in music dating back into the 1960s.
Also, questions that the answers will show a detailed knowledge of Greek Orthodox Church practises.
Article at Keep Talking Greece
*aka Haliacmon, Αλιάκμονας Ποταμός flowing into the Thermaic Gulf
---
The Island Where People Forget to Die
Updated: July 2021 article on the same island and subject at Skai [in Greek, use Google Translate to change to English if needed]
Fascinating article by Dan Buettner at the New York Times about the longevity of residents on the island of Ikaria. But not only that, but the remarkable recovery of a man expecting to die from cancer who moved there and has (at the time of the article) lived to 97 (and thus outliving the doctors who originally gave him 6-months to live). His story helps to demonstrate how diet, stress levels, and exercise combine to maximize live span, and of course a big nod to location:
"Six months came and went. Moraitis didn't die. Instead, he reaped his garden and, feeling emboldened, cleaned up the family vineyard as well. Easing himself into the island routine, he woke up when he felt like it, worked in the vineyards until midafternoon, made himself lunch and then took a long nap. In the evenings, he often walked to the local tavern, where he played dominoes past midnight. The years passed. His health continued to improve. He added a couple of rooms to his parents' home so his children could visit. He built up the vineyard until it produced 400 gallons of wine a year. Today, three and a half decades later, he's 97 years old — according to an official document he disputes; he says he's 102 — and cancer-free. He never went through chemotherapy, took drugs or sought therapy of any sort. All he did was move home to Ikaria. "
---
How we retired to Greece
She and her husband, Americans in their 60s, moved here without speaking Greek and only weeks after she retired from her job in Arkansas. They settled on Athens after considering Tampa, Fla., Barcelona and Venice and say it's a great fit for what they want: easy travel and an affordable place to live.
December 3, 2020: Story at MSN News
---
---
The "ex-pat lifestyle" in Greece
On the experience of Scots (and by extension expat British) in Greece, especially in the Peloponnese.
"Like other expats who have lived here for a while, or married Greeks, Stylianou is critical of those who say they don't need to learn the language properly because many Greeks speak English.

"I think you need the language to understand the people," she says. "I think you live a much richer life here if you have that."

But richness of life is not what everyone is seeking. Most expats seem content to huddle inside their British enclaves, particularly around the popular beach resort of Stoupa, which has bars and cafes serving full English breakfasts and Sunday roasts.

This area has the largest population of expats in the southern Peloponnese, and one local business even delivers English-style food to them, such as pies, sausages and curries. In one hillside development of villas, there are so many English expats that it is known derisively among other Brits as Brookside, after the TV soap. "
---
Greece Residency for Investment
Greece has been pummeled by extreme austerity measures meant to correct the vicious debt-cycle built into their economy after decades of tax evasion and spurious governmental book-keeping. They've weathered rough economic times since austerity began in 2009, and are now starting to declare a 'light at the end of the tunnel.' (For more on this, see athensgreecenow.com)
Five-year Residency Plan for Foreign Investors - Business Inquirer
"Greece will be offering residence to non-EU investors purchasing or renting property over 250,000 euros ($326,000), in a bid to revive its moribund real estate industry, officials said on Monday.

The initiative, voted into law by parliament last week, comes in response to strong demand from Arab, Chinese and Russian investors, the officials from the interior ministry and property groups told a news conference.

Valid for five years and open to renewal, the residence plan follows similar measures adopted by Hungary, Spain and Portugal in the past.

"Finally, the property market can move out of its paralysis a little," Stratos Paradias, head of the confederation of Greek home owners, told AFP."
---
August 2016
Greek government to improve visa for immigrant investors - Ethnos
"The program is aimed at third-country nationals making investment EUR 250,000 in property receive five years residence in Greece, renewable for themselves and for their families (spouses, minor children or up to 21 year and parents).

According to data from the Department of Migration Policy, until last month, a total 2,861 residence permits for property owners and their family members have been issued. The majority of investorsare from China (483 licenses) and Russia (359 permits), followed by Egypt, Lebanon and Ukraine."
---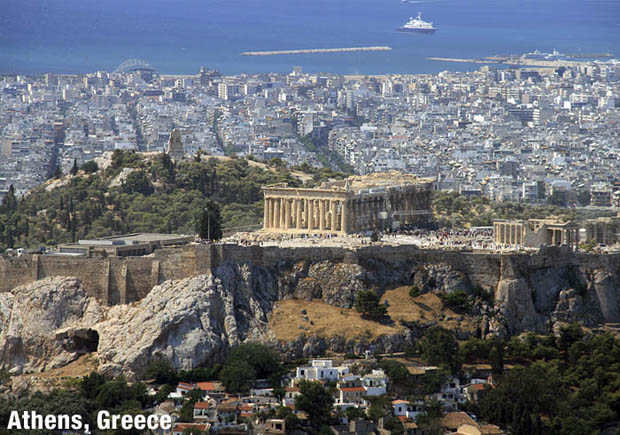 ---
Current count of Americans living overseas
According to the Association of Americans Resident Overseas, there are 6.32 million Americans overseas.
Countries with more than 100,000 American expats
Australia
Canada
China
Dominican Republic
France
Germany
Greece
Israel & West NBank
Italy
Mexico
Philippines
Spain
United Kingdom
Rasmussen web site here.
---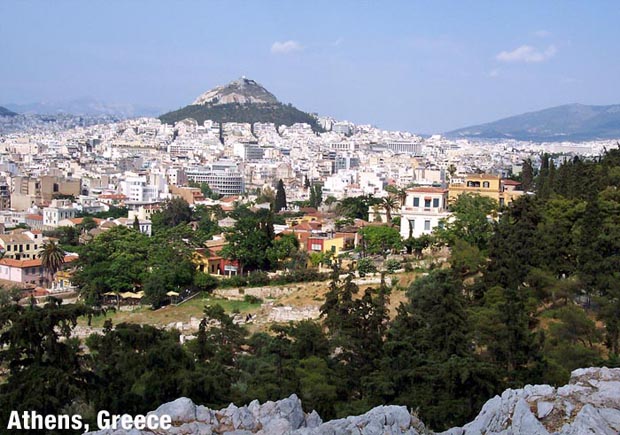 ---
Attitudes Toward America - from around the world
Interesting polling numbers from PEW Research ("Image of the U.S."). While there are a lot of negative (i.e., less than 50% positive responses, especially in the category of "Is the United States considerate of other countries... only China and Brazil barely edged above the 50% positive mark) it is in the area of American movies, technology, and music that the higher positive remarks from people from around the globe.
For example, these are the Greek stats:
How does Greece feel about the USA? Pew Research
Polling results from 2012
Opinion of the United States: 35% Favorable
Opinion of Americans: 44% Favorable
U.S. Consideration of other Countries interests: 19% Great Deal/Fair Amount
Confidence ion the U. S. President: 30% Confidence
U. S. Anti-Terrorism Efforts: 29% Favor
American ideals and Customs: 25% Good
American Democracy: 29% like
American Business: 29% Like
American Music, Movies and Television: 62% Like
American Technological and Scientific Advances: 73% Admire
Pew Research web site with complete polling results.

---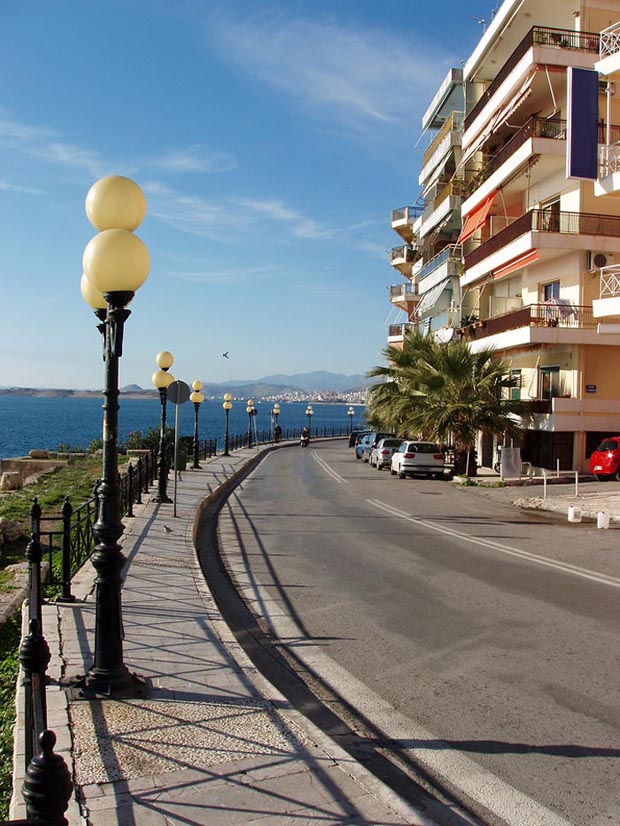 ---
Buying property in Greece - Crete, Corfu and the Peloponnese
"...People are buying resale properties as you can get one for less than the cost of building from scratch, unless you are looking for the exclusive north-east coast of Corfu, where building is a better option. The market is polarised a bit, so buyers either want to spend €60,000-€200,000 or more than €500,000."

Rhodes is also firmly back on the radar of foreign buyers, with local agent Savvaidis & Associates noting a hike in sales in the second half of 2013, claiming it now to be "the best buyer's market in decades".

Looking at Crete, which accounts for an estimated 85 per cent of Greece's property sales to foreigners, retirees are now dominant.

"Typical buyers in Crete now tend to be aged around 60 and seeking a permanent move, either now or within the next few years when they retire," said Mike Saunders of developer Snobby Homes in the western Chania region.

"Their average spend is less than €200,000 and the typical purchase is a detached house with two bedrooms, set quietly away and not on a development, as privacy is a preferred option. With an older age profile, location now needs to be a short stroll from everyday amenities."
Complete article at A Place in the Sun
---
A Greek Islands Destination Cooking Class - - Santorini, Greece - AMAZON
---
AMAZON: The Expert Expat: Your Guide to Successful Relocation Abroad
---