Singapore
---
---
USA Embassy in Singapore
27 Napier Rd, Singapore 258508
sg.usembassy.gov
+65 6476 9100
---
UK High Commission Singapore
100 Tanglin Road, Singapore 247919
+65 6424 4200
---
Media Sources (in English)
Click on Links
---
---
Media
Singapore ranks #2 in Economic Freedom
Heritage Org 2018 List - USA is #18 and the UK is #8
---
Hong Kong vs. Singapore
Hong Kong, SIngapore and Shanghai lead the list of expensive rentals:
Hong Kong Way Ahead of Singapore, Topping Asia Expat Rental List - Bloombergquint
---
Expensive Singapore
Singapore back among top 20 most expensive cities for expats - Straits Times
---
Top Five Healthiest Cities - Singapore #1
BBC article that rates cities according to this rubric:
"...ranging from readily available healthcare to excellent mass transit to a commitment to improving access to green spaces."
List of the top five healthiest cities:
Singapore
Tokyo
Perth
Copenhagen
Monaco
---
Singapore
Is this the best place in the world to be an expat?
Often considered a plumb location for international companies for a number of reasons. Article at BBC
"Singapore may hold the dubious title of "most expensive city in the world," but it remains the most popular place for expats to live and work, according to an annual survey of expats released by HSBC. Expats praised the city-state for its appealing salaries, career development opportunities and quality of life. And despite the eye-watering cost of living day-to-day in Singapore (including transport costs three-times that of New York), more than a quarter of its expats who responded to the 2015 Expat Explorer survey said they earned more than $200,000 per annum (compared to just 13% of expats globally)."
---
Singapore #2 Efficient Health Care Systems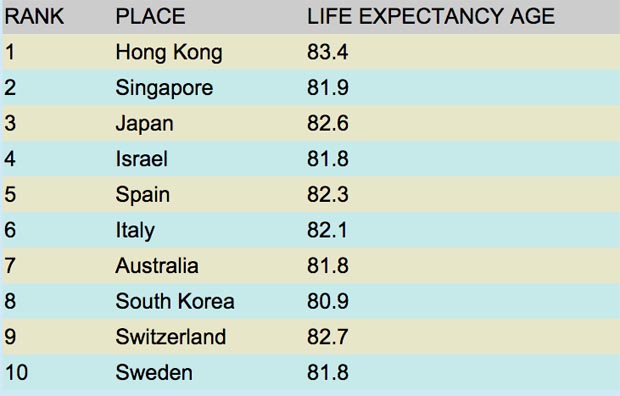 More: United Kingdom comes in at #14, and Greece ties with Germany at #30. The United States is ranked #46.
Bloomberg rankings on health care efficiency
---
The 2015 Top Expat Locations - Singapore #4
Article at Internations asked 14,000 respondents from 195 countries and overseas territories. The ranking has 64 locations as destinations for expats. The top ten ranking is:
Ecuador
Mexico
Malta
Singapore
Luxembourg
New Zealand
Thailand
Panama
Canada
Australia
Article at Internations Expat Insider 2015
---
Singapore #9 - GDP Ranking of Countries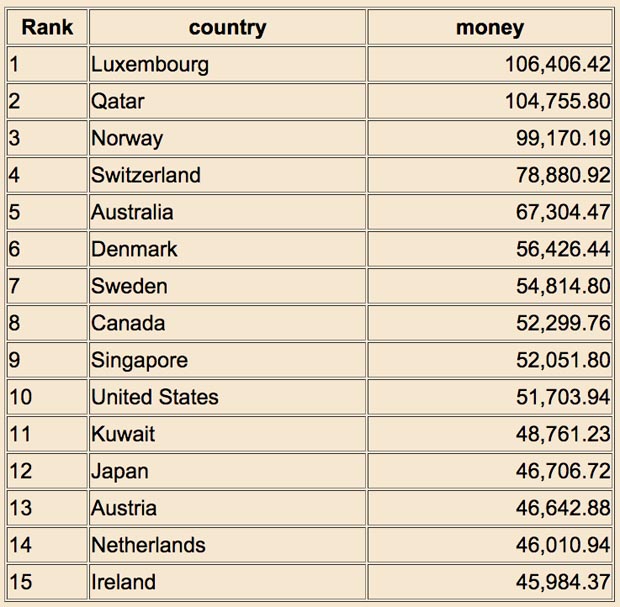 See all 170 GDP Country rankings here.
---
'Least Corrupt' countries - Singapore #5
Ranking of the 'least corrupt' countries from worldaudit.org:
New Zealand
Denmark
Finland
Sweden
Singapore
Switzerland
Norway
Australia
Netherlands
Canada
United States ranked #15.
---
Top 15 Working destinations for expats - Business Insider
Singapore is #3
---
AMAZON: The Expert Expat: Your Guide to Successful Relocation Abroad
---