Archive Page 22
August 2023
---
The dilemma of going from San Francisco to Croatia
Story at Business Insider
Dubrovnik is a tourist town. The local population is small, and families who live there have done so for generations. Everyone knows each other, so I really stick out. I'm new, but I'm also Asian. I've experienced what I call "unintended racism." I don't think it's done with ill intent, but I have gotten comments and gestures."
---
Exiting America to make art – A new book expands the history of the Black Americans who nurtured their creativity overseas. – The Atlantic
---
The five top "jet-set" retirement locations – Forbes
If you suspect money plays a critical role in "jet-set" places this article wants to dissuade you of this view, listing monthly costs varying by location from $1,500 to $4,400
Jetset retirement destinations are beautiful, welcoming, safe havens that offer exclusive lifestyle opportunities—ideal for discerning retirees who are looking to live large in retirement. An important point of difference between jets et retirement and regular overseas retirement is that budget is not a deal breaker for the former.
Locations talked about are in Montenegro, Deauville (France), Mendoza (Argentina), Phuket (Thailand) and Turks And Caicos islands.
---
Comparing the cost of groceries in Singapore to Switzerland – Asiaone
Switzerland does not come out ahead.
Ireland paying people to come live on islands, program to revitalize 30 rural islands off the western coast – USA Today
On July 1, the government will start offering $92,000 in funding to those who want to refurbish "derelict properties" into their permanent home or a rental home to meet demand for housing on the islands as part of a three-year action plan called Our Living Islands."
---
Expat tips for Fiji island
Story at SMH Traveller
---
What cities have superior air quality?
Environment impacts air quality and that impacts sufferers of Asthma, COPD, Pulmonary fibrosis/Interstitial Lung Disease, among other lung ailments. These urban locations are noted for their better than average air quality.
More, with list: What cities have superior air quality?
---
Jobs using English in Greece – Media Feed MSN
Article discusses types of work available for people with English language skills (mostly jobs around the large Greek tourism industry, but there are non-tourism jobs mentioned, too). Covers basic list of legal requirements for working and residency.
---
Retirement in the Philippines – US News
The Philippines offers several competitive retirement programs through its Philippine Retirement Authority. Most expat retirees opt for the Special Resident Retiree's Visa. You qualify if you're at least 50 years old and receive a pension worth at least $800 per month for an individual or $1,000 per month for a couple. In addition, you'll be required to deposit $10,000 into a Philippine bank. You can also qualify without a monthly pension by depositing $20,000 in a local bank. This amount can be put toward a long-term lease or the purchase of a condo or townhouse valued at more than $50,000.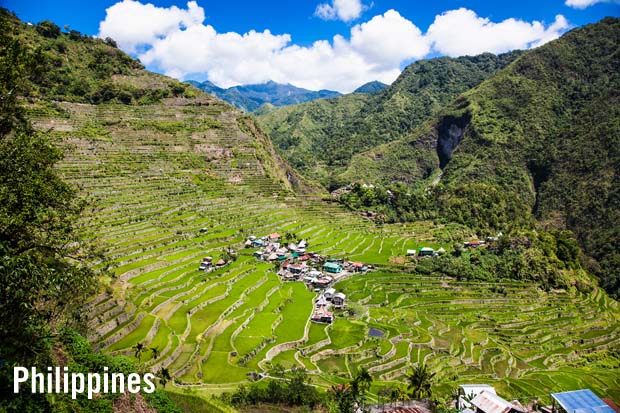 ---
Five countries where English is commonly spoken – The Street
---
Expats can be a way to understand China and Russia – UK Times
---
UK Expat explains significant cultural, political and even hygienic differences a visitor to Hong Kong should observe – Insider
---
Self Employed vs Digital Nomad – Forbes Magazine [English]
As the article at Forbes discusses, one of the major differences between the two categories is simply a matter of tax status reflected by the Visa type a person uses to reside in a country.
---
Expat real estate investment coming to Kuwait? – Construction Week
---
---

---
AMAZON: The Expert Expat: Your Guide to Successful Relocation Abroad
---
Original Page August 18, 2023