Archive Page 17
June 2022
---
BBC "The rise of digital nomad families"
Article at BBC News
Parents who embrace a travel-filled lifestyle believe their children have much to gain – whether that's exposure to new languages and cultures, important skills like resilience and adaptability, or simply an appetite for adventure. Yet experts warn children might also stand to lose out in terms of the community and continuity that come with growing up in one place. As remote work frees up more families to explore new options, understanding the potential pitfalls of a travelling lifestyle can be key to harnessing its benefits.
---
Portugal adds restrictions to golden visa program
Changes are ending the wave of Chinese investment, with mitigating factors from both European and Chinese government
Story at MSN News – Bloomberg
---
The "worst" cities for expats
Story at UK Express
---
Retiring to the most inexpensive countries
Story at Yahoo News
Places discussed:
Mexico
Ecuador
Costa Rica
Costa Rica
Panama
Vietnam
Montenegro
Colombia
The cost of living in Bogota is about 62% lower than in the United States, and rent is 82% lower. Costs vary among cities and inland communities, and a variety of housing is available. In the city of Bogota, the cost of living is 71% lower than in New York, and housing is 88% lower. Colombia's health care system features modern public and private hospitals, with high-quality affordable care. The public health plan is available to citizens and holders of a national ID card, including expats, with payment of premiums. Private insurance is also available."
---
Expat in France and learning the language
Story at Euronews
---
List of places considered best "quality of living" location for expats from UK
Story at UK Express
---
Retiring to Latin America – WTOP / US News
Article briefly summarizes at places in Ecuador, Brazil, Mexico, Colombia, Belize, Argentina, Panama, Dominican Republic and Chile
---
Rents are doubling: Singapore
Story at AFR.com
Singapore is not unique in seeing rising rents. They're also surging in London and Dubai. In New York's Manhattan, median asking prices jumped 36.9 per cent in the first quarter from a year earlier...

...
The article points out that rent rise is not happening in some places, for example Hong Kong, where the numbers are dropping.
---
Survey finds intense issues facing working expats
Story at AP News
The vast majority of expats are burned out, stressed and reevaluating life and work priorities for more flexibility or to be closer to family and friends, according to a report based on the eighth edition of the Cigna 360 Well-Being Survey. The report released today, Burned Out Overseas – The State of Expat Life 2022, found 90% of expats are stressed and 98% have experienced symptoms of burnout - likely driven by feeling unable to switch off from work. Expats are experiencing an overwhelming sense of isolation, with 87% reporting feeling helpless, trapped or defeated and 86% feeling detached or alone. Meanwhile, more than a third (38%) are also concerned or uncertain about their financial situation.
---
Compiled list of most expensive places for Brit Expats – UK Express
---
The high numbers of expat Americans who consider renouncing USA citizenship
Story at MSN News
---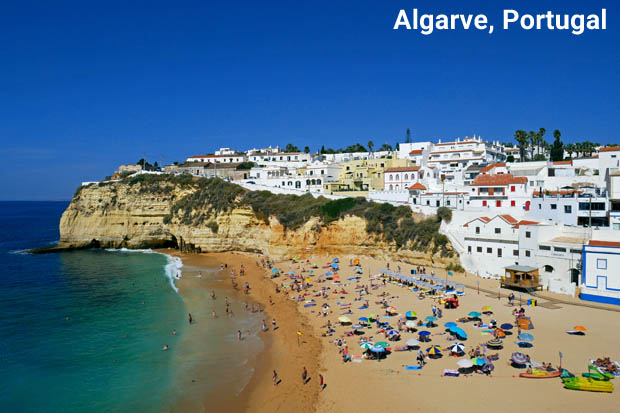 Californians flee to Portugal for coastal living where rent costs "a fraction of what it costs in California" – Yahoo News
Why Indians are investing into Portugal Golden Visas – Times of India
More on Portugal
---
Increasing numbers of young Africans wish to move abroad – UK Guardian
---
1,200 millionaires expected to move to Greece in 2022 using the "Golden Visa" program – Liberal [in Greek – Google translate to read]
Where are they going from? From Putin (they will not sit there, to lose trace of themselves one night), from China (another paradise), from Ukraine, which is at war (misfortune is waged), from India, Indonesia and Brazil (I confess I do not know the reasons). Russia alone will lose 15,000 millionaires this year, China another 13,000 (along with Hong Kong), India another 8,000.
---
Long waits developing for extended visas – Hindu Times
Though there has been an uptick in demand for international travel since the government removed curbs in March, unavailability of appointment slots for visa interviews as well as the long time taken to process visa applications has meant that some of the favourite destinations in the West such as the U.S. and many European countries like the U.K., France, Italy, Denmark and Greece are out of reach for many planning a summer break overseas after a gap of two years.
---
Expat cities: the cheapest and the most expensive – ND TV
Hong Kong remains number #1 for cost.
Elsewhere in the Cost of Living report, Singapore stayed in 13th place despite significant rises in rent, petrol prices and utilities. Those were offset by the Singapore dollar weakening against other regional currencies during the latter part of the survey period, ECA said. Japanese cities all fell down the ranks as the yen weakened, while Chinese cities rose - with Shanghai and Guangzhou taking 8th and 9th positions respectively - on a stronger yuan.
---
Travelling in Europe in "chaos" as airlines expand capacity – Gulf Times
---
The major expenses for expats in Costa Rica – Tico Times
---
British Expat puts up with French "ridicule" – UK Express
---
What's the difference between an expat or an immigrant in Spain? – Olive Press
---
"Here's How the World's Longest Living People Avoid Heart Disease" – MSN News
But what is even more shocking than these statistics is the fact that there are places in the world where heart disease is almost non-existent! These regions are known as the world's Blue Zones, which are five areas containing the highest concentrations of centenarians across the globe. In Ikaria in Greece, Sardinia in Italy, Nicoya in Costa Rica, Loma Linda in California, and Okinawa in Japan, people are living long, healthy lives devoid of many of the diseases wreaking havoc in the US.
---
Brit expats "shocked at Australia housing costs" – UK Express
---
Global turmoil is sending some expats home – Yahoo Finance
Whether it's because of tight Covid restrictions, separation from family or the frustration of closed borders, a growing number of people living abroad have made the choice to move closer to home. In the process, they're facing the reality of inflation and pandemic-related transportation snags, not to mention the possibility of lower-paying jobs and higher taxes in their new location.
---
Tech workers exiting Russia en masse – Techcrunch
On March 8, more than a week after the war broke out, a programmer who flew from Moscow to Tbilisi noted that "everyone is allowed through the border, but if guards hear the word 'IT,' then people are taken away for questioning."
Another programmer recalled a scene at the airport in the southern Russian city of Mineralnye Vody on March 9: "There were six of us flying out, but when two of us uttered the phrases 'software tester' and 'online platform' while talking with the border guards, they were immediately sent to some room." A system administrator flying from Russia to Bahrain on March 12 said that airport employees in plain clothes pressed him for the names of the services for which he works and also checked his phone, looking for "protest," "Ukraine," "Putin," and "war" in his chat and browser history.
Related, how tech companies relocating: giant Yandex company getting out of Russia to try and retain talent – UK Express
---
Greece (and Turkey) listed on ranking for "worst health care" based upon number of beds and nurses available for care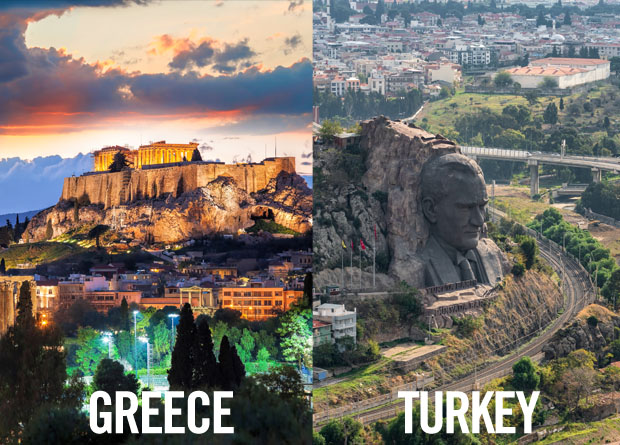 Story at UK Express
---
International travel insurance for seniors, 2022
Ratings and list at Forbes
---

---

---
AMAZON: The Expert Expat: Your Guide to Successful Relocation Abroad
---
Original Page January 2023